Chronicle is a found footage exploration of teenage male homosociality. With flying.
The Good:
Here's the brilliance of Chronicle: telekinesis allows the character in control of the camera to position himself in front of it, so director Josh Trank gets to play with the found footage fourth wall and feature shots like this:
As the film approaches its climax, Chronicle uses more and more footage in which the camera isn't "held" by a character (e. g., security cameras, helicopters). The film's ultimate showdown is strangely beautiful: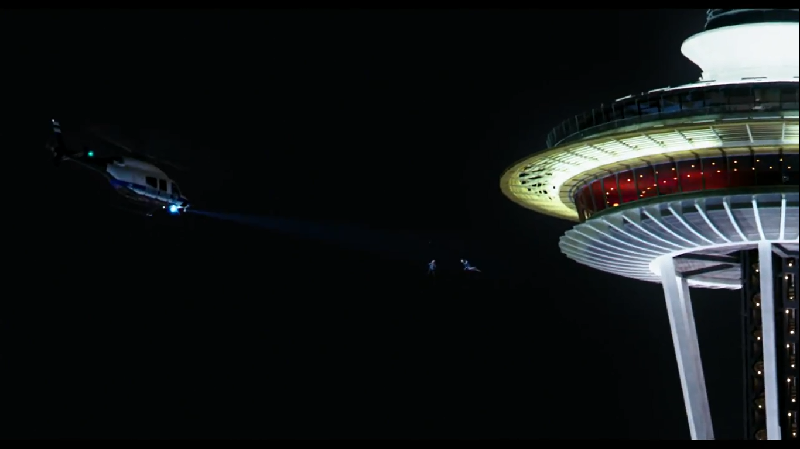 The final sequence must have been a hell of a challenge to assemble, and I think Trank really nailed it.
The Bad:
If you've seen the trailer, you may be wondering: Does Chronicle features any female characters other than the little girl the guys torment, the woman they prank, and the naked chick they chase with a camera?
The answer is yes. There's also a mother destined for the refrigerator and a young woman who gets barfed on.
Thankfully, the naked chick scene was cut, at least from the version I saw in theaters. (Or it was edited into the trailer to titillate.) You can tell that the filmmakers tried to make Ashley Hinshaw's character intelligent and independent (I think?), and she does get to tell one of the three guys, "I'm not your mother." But her character has zero impact on Chronicle's main story arc. Aside from functioning as a subplot love interest for one of the main male characters, she seems to operate as nothing more than a pretty face to hold another camera.
The Interesting:
Though Chronicle fucks up a lot with its relegation of women to the stereotypical sidelines, its portrayal of straight male friendship are full of win.
Pop culture's depictions of friendships between young men are often constrained by a code of "no homo" masculinity. You wouldn't glean it from the trailer, but one of this movies many takeaways is that it's okay for straight teen guys to hug, to fall asleep in the same room, to ask "Do you like me?" and to say "I love you."
The friendship between Andrew, Matt, and Steve is characterized by youthful exuberance and enthusiasm. Wouldn't you hug your friend if you'd just learned you both have superpowers?
Another takeaway is that superpowers can't fix real life problems, but damn they look cool from a helicopter.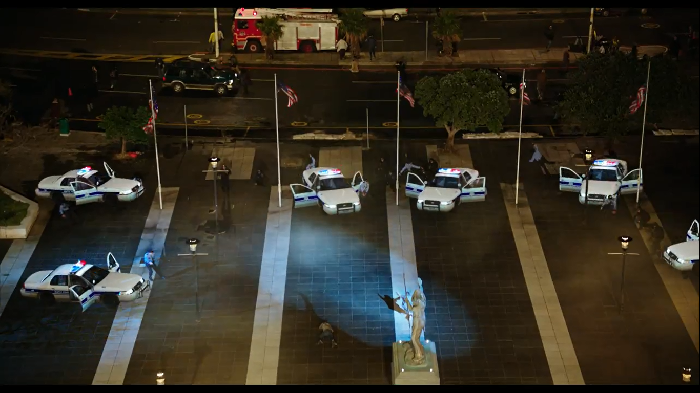 Have you seen Chronicle? What was your takeaway? Spoilers encouraged…